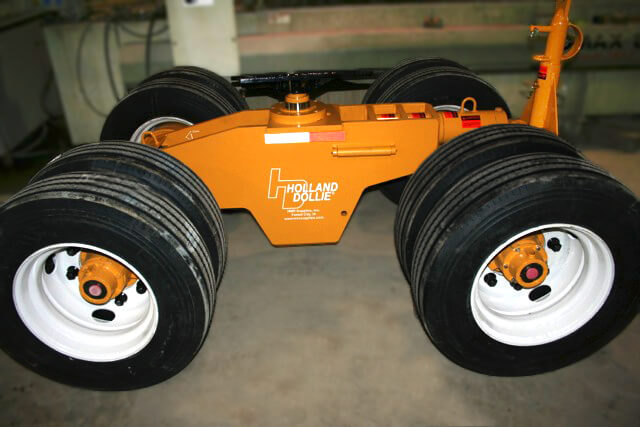 New Product – 40 ton Holland Dolly
New lighter weight 40 Ton Dollie
HMR Supplies redesigned the 40 Ton Dollie. This dolly is now manufactured with high strength T1 steel, shaving 300lbs off the dolly weight yet maintaining its ability to carry 40 Tons. The engineers have also improved several dolly features, enabling smoother dolly operation.

The top plate has been redesigned to allow the bolts to easily slide in precisely engineered holes.
Pocketed bolts added on the castor plate. Only one wrench is needed to remove the bolts when switching to castor mode.
Front shaft is hardened chrome plated. The housing has a bearing that reduces friction on the shaft during operation and eliminates shaft greasing.
Rear plate bridge is stronger and taller. This redesign adds strength to the axle.
Larger tool box. Offering the operator more room hold the castor bolts and pins & supplies.
Contact us today for a quote.