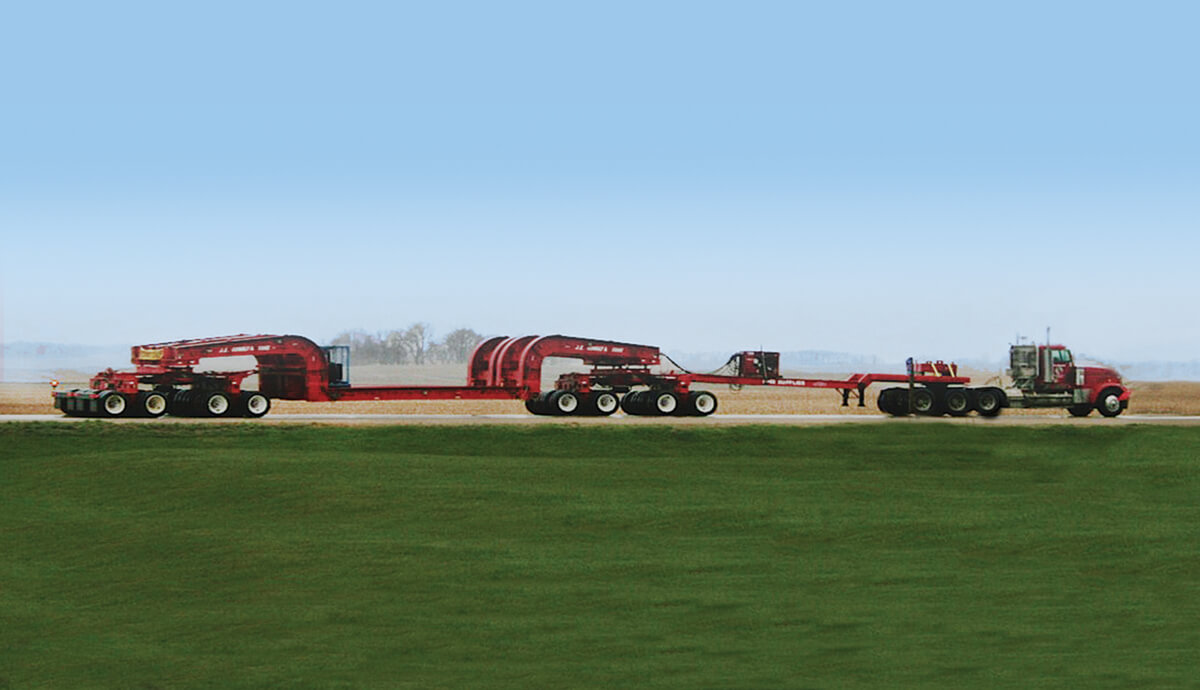 HMR Supplies, manufacturer of the Holland Dollie® engineers and manufactures a dual lane transporter system. The answer for heavy haul loads over the roadways.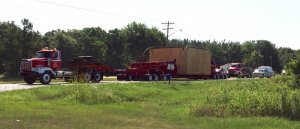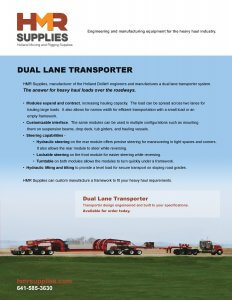 Modules expand and contract, increasing hauling capacity.  The load can be spread across two lanes for hauling large loads.  It also allows for narrow width for efficient transportation with a small load or an empty framework.
Customizable interface.  The same modules can be used in multiple configurations such as mounting them on suspension beams, drop deck, tub girders, and hauling vessels.
Steering capabilities –
– Hydraulic steering on the rear module offers precise steering for maneuvering in tight spaces and corners. It also allows the rear module to steer while reversing.
-Lockable steering on the front module for easier steering while reversing.
-Turntable on both modules allows the modules to turn quickly under a framework.
Hydraulic lifting and tilting to provide a level load for secure transport on sloping road grades.


HMR Supplies will custom manufacture a framework to fit your heavy haul requirements.