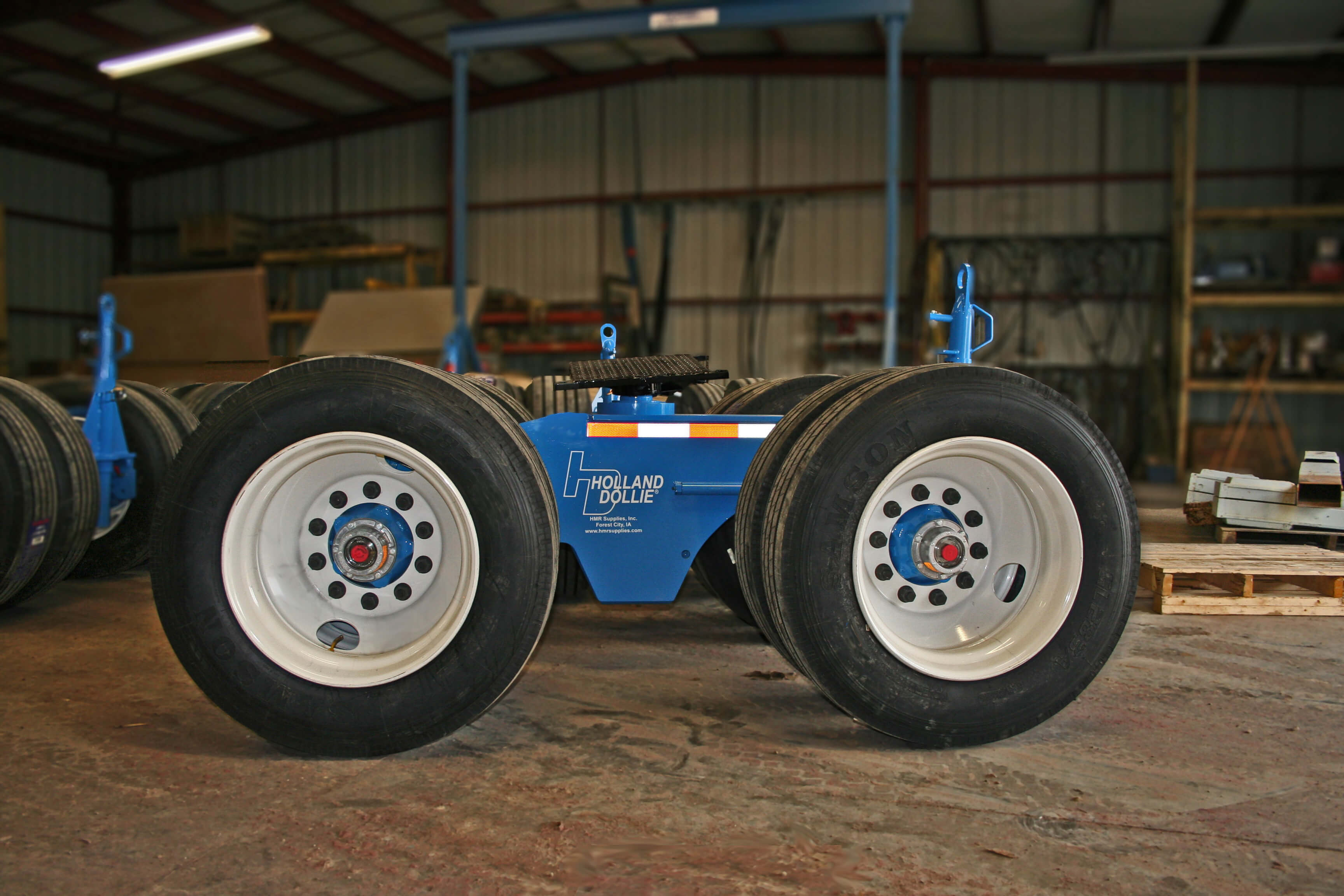 Standard Holland Dolly 
HMR Supplies offers the standard hydraulic dolly ( Holland Dollie® ), also known as the Coaster Dolly,  in 40, 45 and 55 Ton capacity in powered and non-powered models. This versatile dolly is used for all types of large object and structural moving projects.
The 40 and 45 Ton dollies are manufactured with high strength T1 steel. The 55 Ton dolly has a robust axle with a larger tire and body for increased capacity.
Features
40, 45 or 55 Ton rating
Fully oscillating and steerable
The 40 and 45 Ton model offer a 5" bore,16" strokedouble acting hydraulic cylinder with attachedoscillating top plate. The 55 Ton offers a 7" bore.
Standard towing eye
Convenient lifting loops
Hydraulic hoses protected in body
Built in air tank
Caster steering
Swift tongue – 4 position tip-up telescoping tongue
 Side rollers
 Holland pressure/tonnage guage
Tool box
Options
Front brakes
Power steering
Tire Size 17.5″ or 22.5″