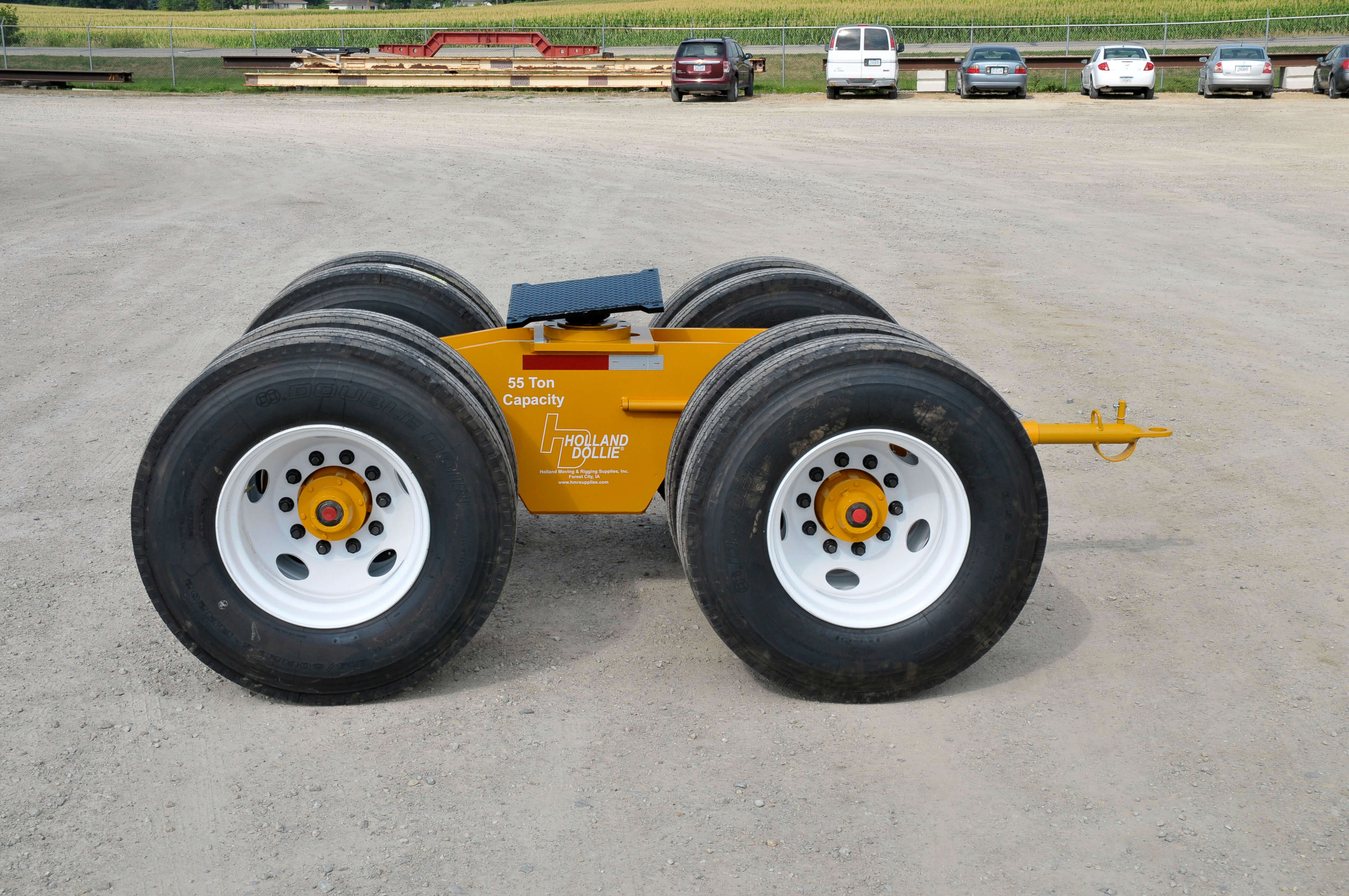 Power Dolly
Our power dollies  come in a variety of load and drive capacities to meet all your project needs.  Load capacities range from 40 to 55 Ton. Drive capacities range from 100 to 550 ton. The mechanical freewheeling feature of our power dollies are unique and have a significant benefit when traveling over the road. The power dollies can be used on site in drive mode to move the load and then easily switched to freewheeling mode for faster travel on the road.
Our power dollies have a drive system capable of limited slip on the rear axle. This means that if one wheel is in slippery conditions, then the drive will engage the other wheel on the axle and continue forward movement of the dolly and load. The engagement of the limited slip is automatic. The point at which the limited slip activates can be adjusted by changing the orifice size on the drive. It is not necessary to set a switch. When the limited slip is not required, then the drive runs without engaging. The limited slip feature allows for easier steering than with posi-traction.
All Holland Power Dollies feature a safety holding valve that automatically closes if a drive hose breaks. This action takes place faster than the operator can react manually and prevents a run-away condition. The manifold also has a pressure relief valve on the case drain to protect the case seals of the hydraulic motor. The relief valve will prevent accidental case over pressurization and costly down time.
Benefits:
Handle larger loads with a smaller footprint

Walk along while controlling the transport system

Safest – Holding Valve Protection prevents run-away equipment

Easily change from hydraulically driven to a faster freewheel mode
Features: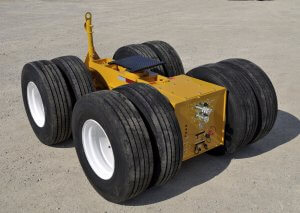 All of the features of the Standard Hydraulic Dolly Front brakes

40, 45 or 55 Ton rating 100-550 Ton drive capacity

Safety holding valve

Use with open or closed loop systems Power steering

100-550 Ton drive capacity

Safety holding valve

Use with open or closed loop systems

Power steering
Option: