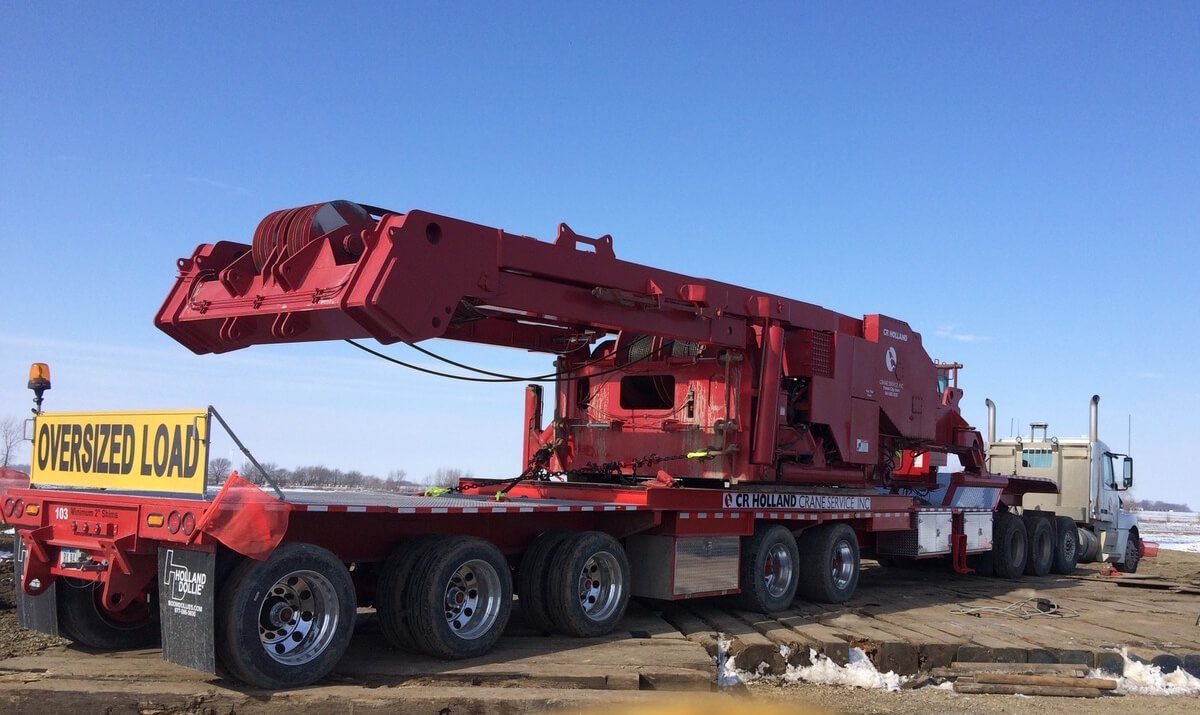 HOLLAND MAXERTM Trailer for Crawler Cranes
The Holland MaxerTM trailer is the solution to haul your crawlers faster and for less expense. Time is money and you will be down the road faster and easier with the Holland MaxerTM.
Features & Benefits
Four or five axle configurations

This creates the ability to meet tighter road restrictions
Use a three or four axle tractor to pull

Optional sixth and seventh axle configurations for extreme axle requirements
Caster axles with locks

Improved maneuverability
Increased tire life

Lift axles for

Maximum onsite maneuverability by raising axles to shorten the turning radius
Allows easier maneuvering for narrow driveways or access roads
Saving money, fuel economy, and tire wear by lifting unused axles while empty traveling down the road

Larger ground clearance than lowboys – this prevents trailers "getting hung up" while maneuvering
Stable suspension for high center of gravity load
Heavy duty 25,000 lbs. axles and suspension
High strength alloy chains and hooks for tying down – less chains means less time wasted securing and un-securing loads
Built in pull out access steps
Options
Optional power tower with limited tilting fifth wheel plate for rough sites requiring more clearance and oscillation
Optional manual tower with limited tilting fifth wheel plate to adjust for different truck heights and giving more clearance on rough sites
Air scales for axle weights
Storage boxes for remotes, rigging, and other crawler setup items
Storage locations for outrigger floats for self assembling crawlers
Call today, 641-585-3630 for an estimate on a HOLLAND MAXERTM trailer!