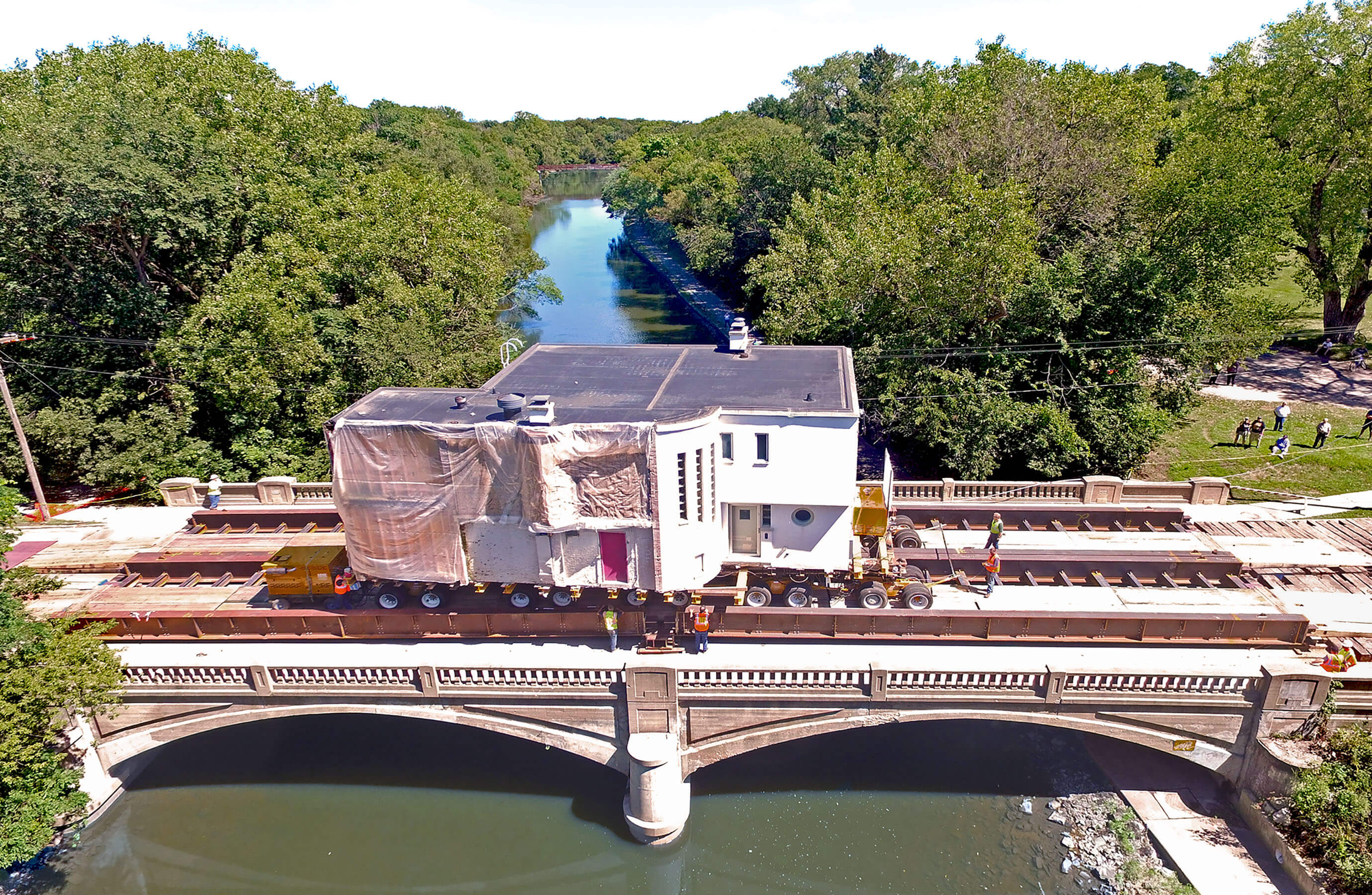 HMR Supplies receives award
HMR Supplies Award Recipient
At the annual conference of the International Association of Structural Movers (IASM), HMR Supplies received an award. IASM is a trade association with 385 members who are engaged in the business of moving large structures.
The award was give for the "Most Innovative Move" in recognition of the historic Egloff House in Mason City. HMR Supplies built a steel bridge over a 100 yr old bridge to complete a house move by sister company, Atlas Enterprises.
"This project showcased our company's services: engineering, manufacturing, rigging and large structural moving" said Chris Holland, President of HMR Supplies.