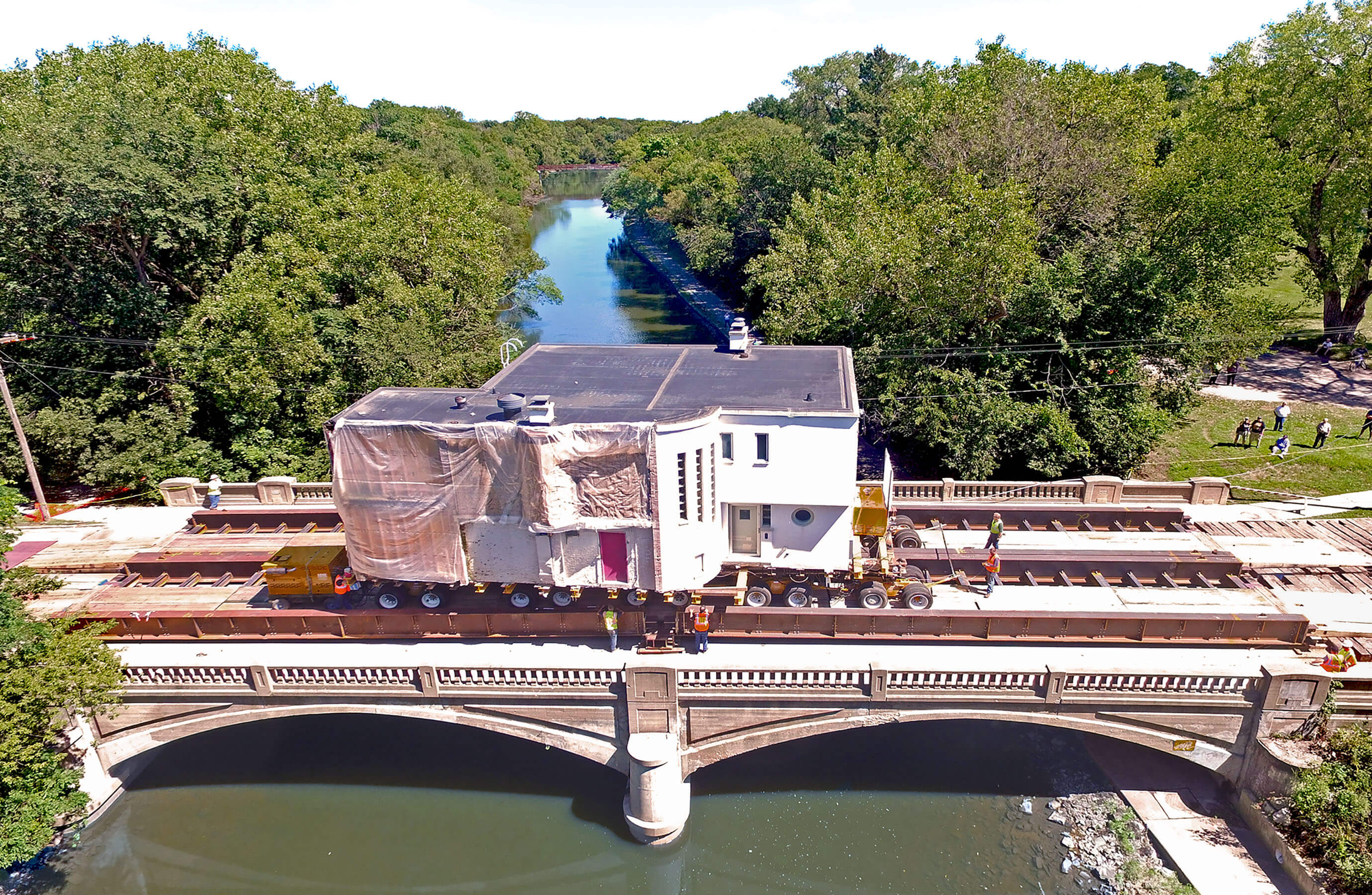 HMR Supplies Award Recipient
At the annual conference of the International Association of Structural Movers (IASM), HMR Supplies received an award. IASM is a trade association with 385 members who are engaged in the business of moving large structures.
The award was give for the "Most Innovative Move" in recognition of the historic Egloff House in Mason City. HMR Supplies built a steel bridge over a 100 yr old bridge to complete a house move by sister company, Atlas Enterprises.
"This project showcased our company's services: engineering, manufacturing, rigging and large structural moving" said Chris Holland, President of HMR Supplies.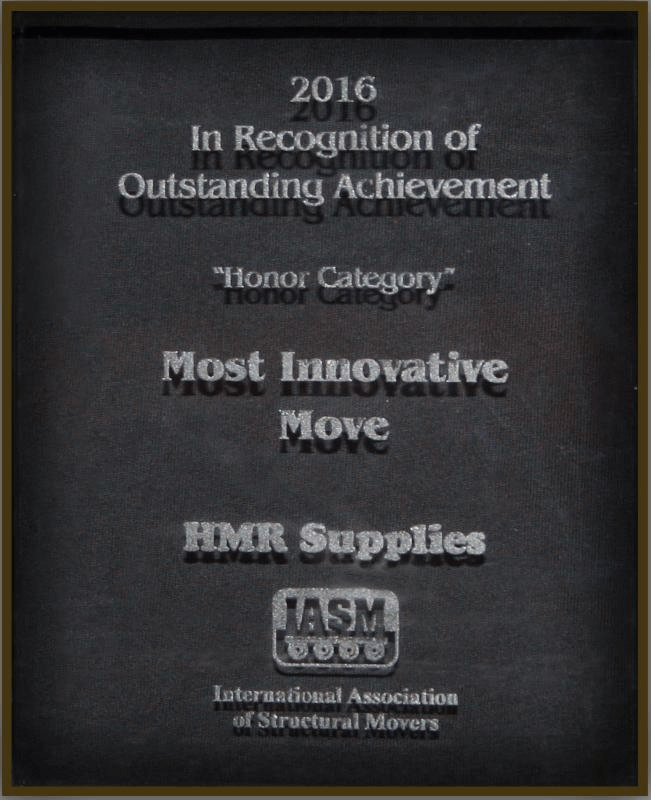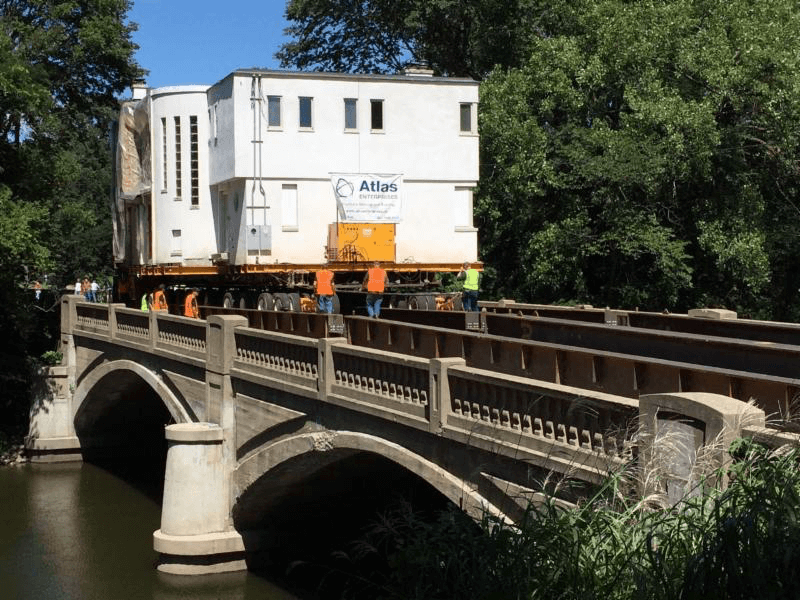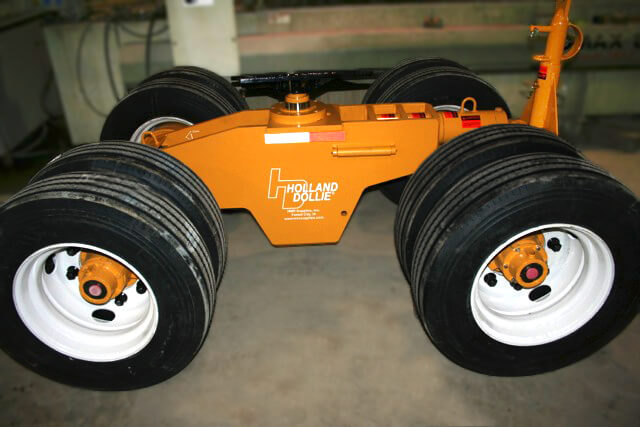 HMR Supplies adds new 45 Ton Holland Dollie® model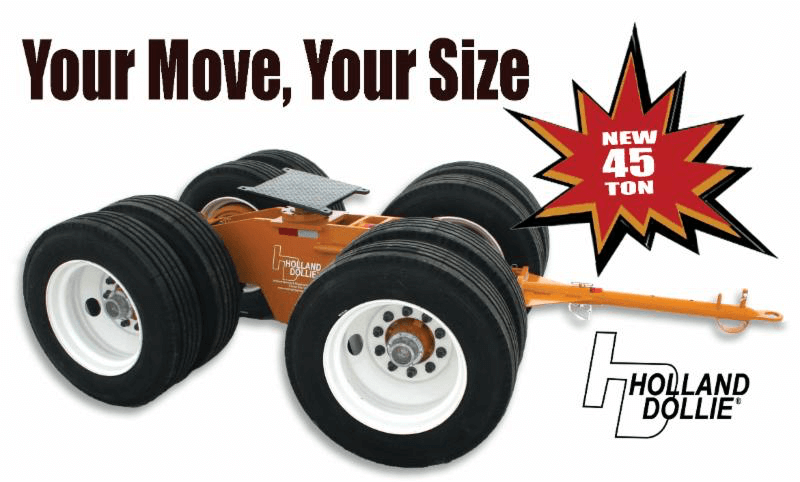 HMR Supplies has been manufacturing the industry-leading Holland Dollie® since 1981. That's more than four decades of experience serving structural movers, heavy haulers, large construction, and large product manufacturers. We offer Holland dollies for rent or sale and will even customize them to meet your project requirements. Holland dollies are manufactured in three standard configurations. Choose from the standard 40 Ton, the new 45 Ton, or the higher 55 Ton capacity to haul even more. The new 45 Ton capacity Holland Dollie® is in demand for its mid-range capacity in the structural moving industry.
Many haulers use the modular capability of the dollies to reduce equipment footprint or add extra axles to meet road axle weight requirements. Each model offers a variety of options such as power steering to make structural moves run smoothly. 

Our ability to design and fabricate in house high-capacity, durable and efficient heavy material transport equipment is only part of what HMR Supplies does for its customers. What really sets us apart is the we combine existing products with employee ingenuity, expertise and full design-and-build capabilities to become our customers' valued partners, helping them understand and overcome challenges. Many of our custom Holland dollies were engineered for specific uses and are now used for a variety of applications.