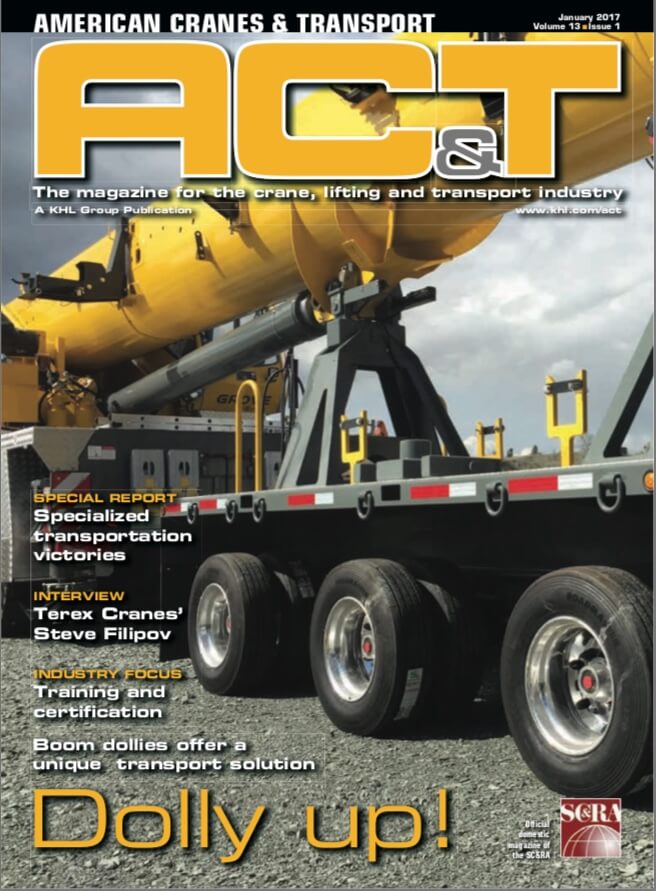 Holland Boom Dollies mentioned in AC&T article
HMR Supplies is featured in the January 2017 edition of AC&T Magazine. The article written by D.Ann Shiffler of American Crane and Transport features several top manufacturers of crane boom dollies.  "As a manufacturer of crane boom dollies, we appreciate being featured in the article", says Chris Holland president of HMR Supplies.
The article describes when boom dollies are used as a solution for crane transportation – Boom dollies are used when cranes exceed allowable loads or axle spacing is not long enough for the crane to meet bridge laws or a dolly is used to hold crane counter weight.
Several companies are mentioned throughout the article describing various cranes and boom dollies used for compliant and efficient crane transportation. D.Ann also offers good discussion about boom dolly safety and demand. Check out the article at https://www.americancranesandtransport.com