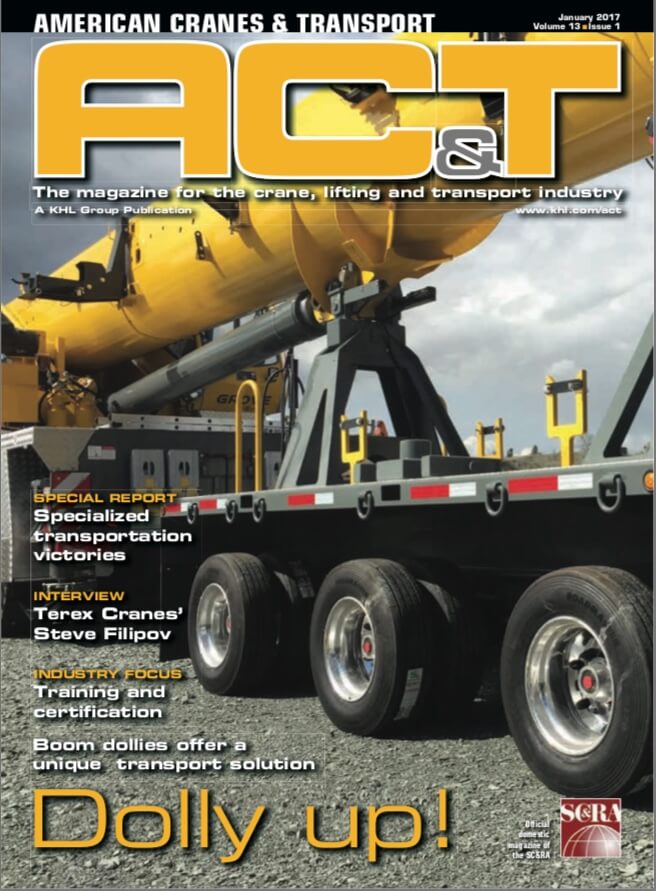 HMR Supplies is featured in the January 2017 edition of AC&T Magazine. The article written by D.Ann Shiffler of American Crane and Transport features several top manufacturers of crane boom dollies.  "As a manufacturer of crane boom dollies, we appreciate being featured in the article", says Chris Holland president of HMR Supplies.
The article describes when boom dollies are used as a solution for crane transportation – Boom dollies are used when cranes exceed allowable loads or axle spacing is not long enough for the crane to meet bridge laws or a dolly is used to hold crane counter weight.
Several companies are mentioned throughout the article describing various cranes and boom dollies used for compliant and efficient crane transportation. D.Ann also offers good discussion about boom dolly safety and demand. Check out the article at https://www.americancranesandtransport.com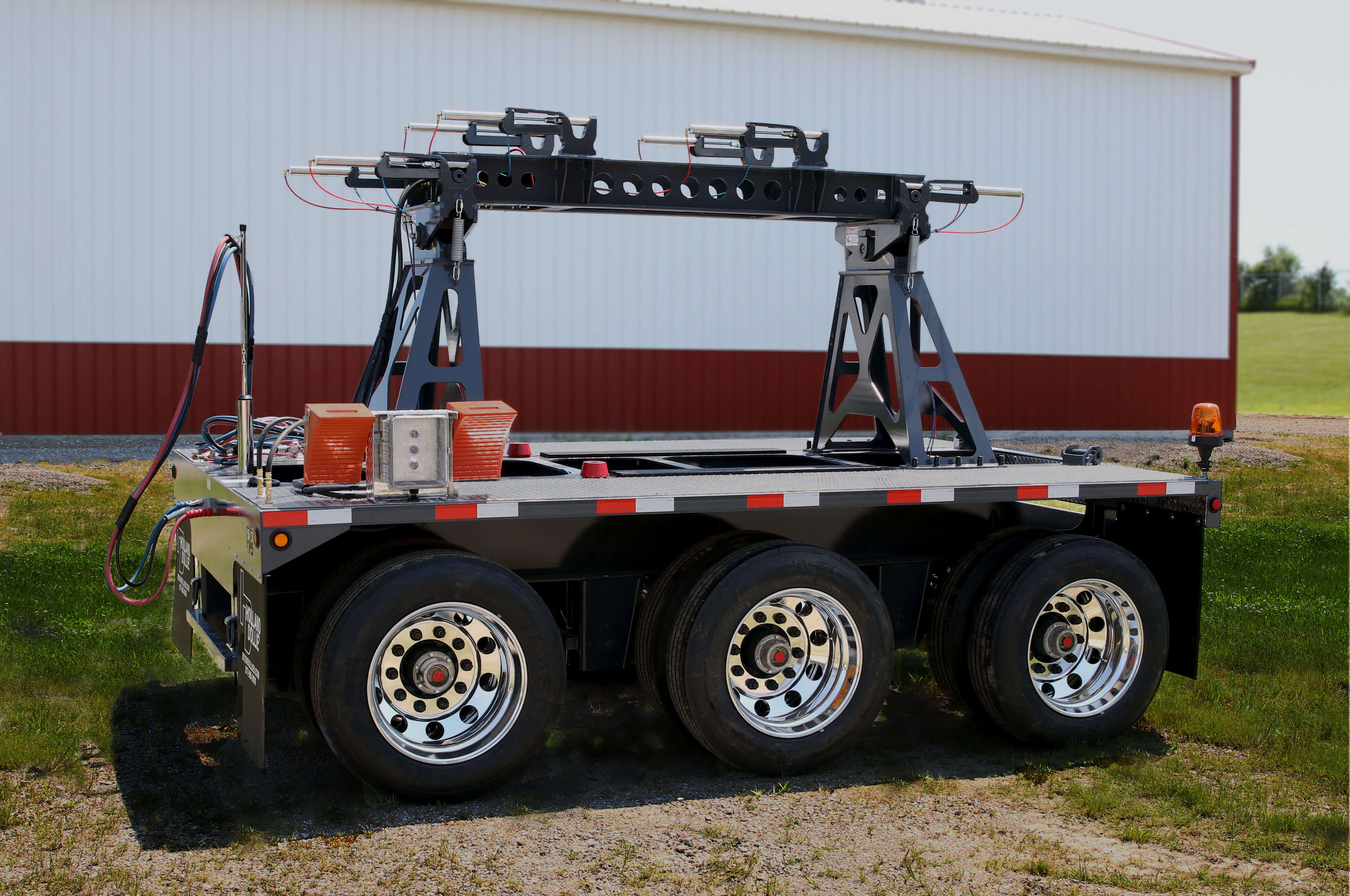 HMR Supplies has made a name for itself by engineering and manufacturing equipment for the heavy haul industry. The first Holland Dollie® was built in 1981. Since that time, HMR Supplies has continued to engineer and develop products that offer standard and custom solutions for heavy transport and on site moving. Currently, HMR manufactures everything from crane tag axles to dual lane transporters.The first boom dolly produced by HMR Supplies was for its sister company, CR Holland Crane Service, in the mid 2000's. Since that time, HMR Supplies has found the boom dolly to be a natural fit for a standard product. HMR manufactures boom dollies in 2, 3, and 4 axle configurations to fit any make or model of crane. We offer full dolly customization through tire selection, paint color, storage options and so much more. Check out our website for boom dolly options and specifications.