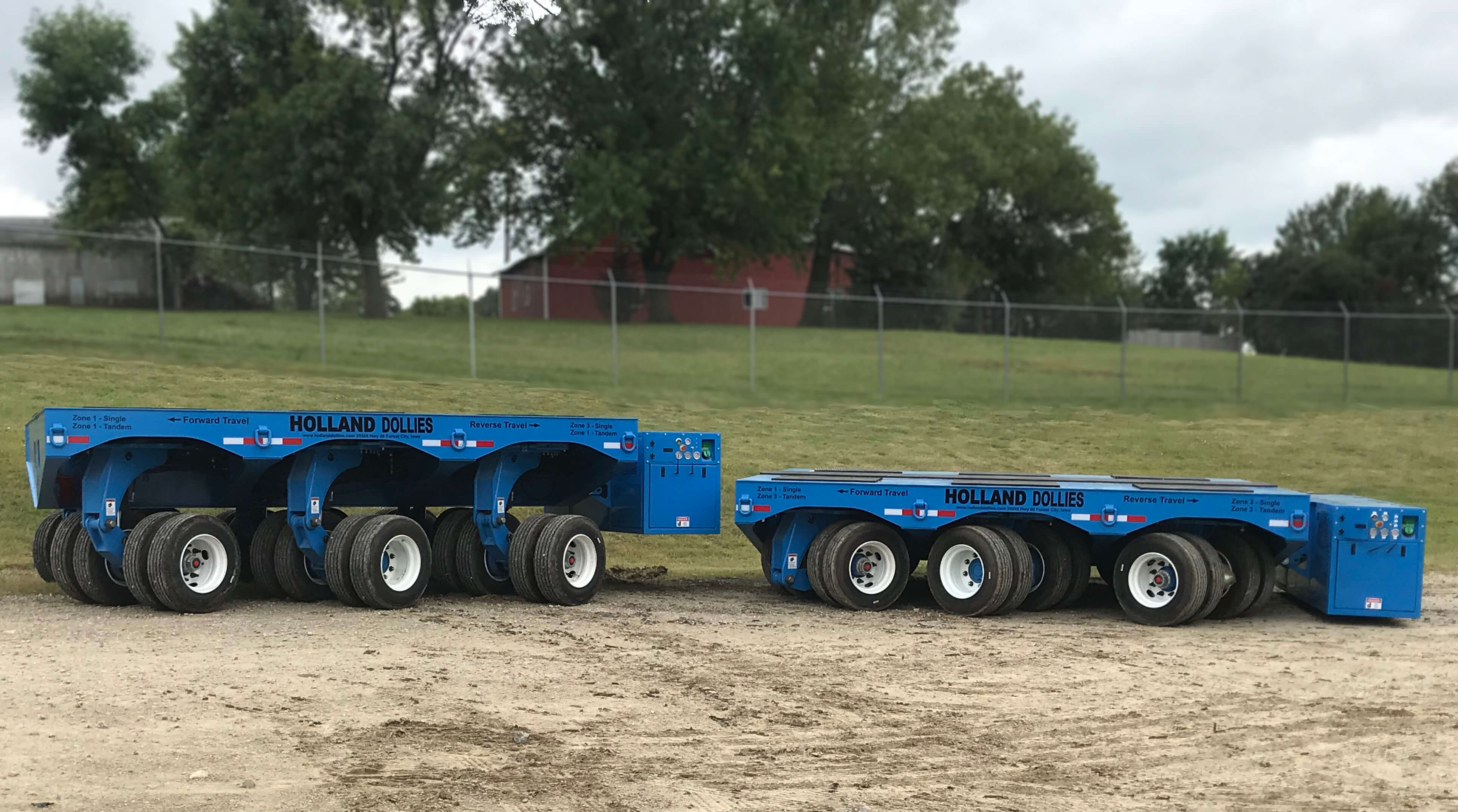 HMR Supplies engineers recently designed and manufactured a pair of SPMTs for a ship builder in the Great Lakes. The company needed to move large ship sections from one production facility to the next within the shipyard as the ship builder was using unconventional methods to move heavy sections between facilities. HMR Supplies provided the solution of a pair of SPMTs so the sections will move easily around the shipyard and maneuver into tight spaces safer and faster.
The two self-leveling SPMT units were designed with the following specifications:
14' wide X 16' long (each unit)
Six knuckles
Stroke height of 18 inches
20,000lb axle capacity
Gross load of 60 ton per unit
70˚ turning
Two modes of steering – crab and articulating
65 HP Kubuta diesel engine
RF wireless remoteEach SPMT unit the HMR Supplies engineering team designs is custom manufactured to meet the needs and purpose of the client project. Recent project analysis and workflow improvements allow the company to produce quality, effective products in a short amount of time.A familiar high profile SPMT project designed and manufactured by HMR Supplies is the 911-memorial tree mover, or straddle mover in New York City.  In addition to SPMTs, HMR Supplies is a leading manufacturer of dollies, and has sold the Holland Dollie® since 1981. The product line includes power units, power dolly, air dolly, crane boom dolly, dual lane transporters and many more custom engineering solutions in the heavy haul transportation, marine and aerospace industries.Contact us if you are interested in learning more about SPMTs.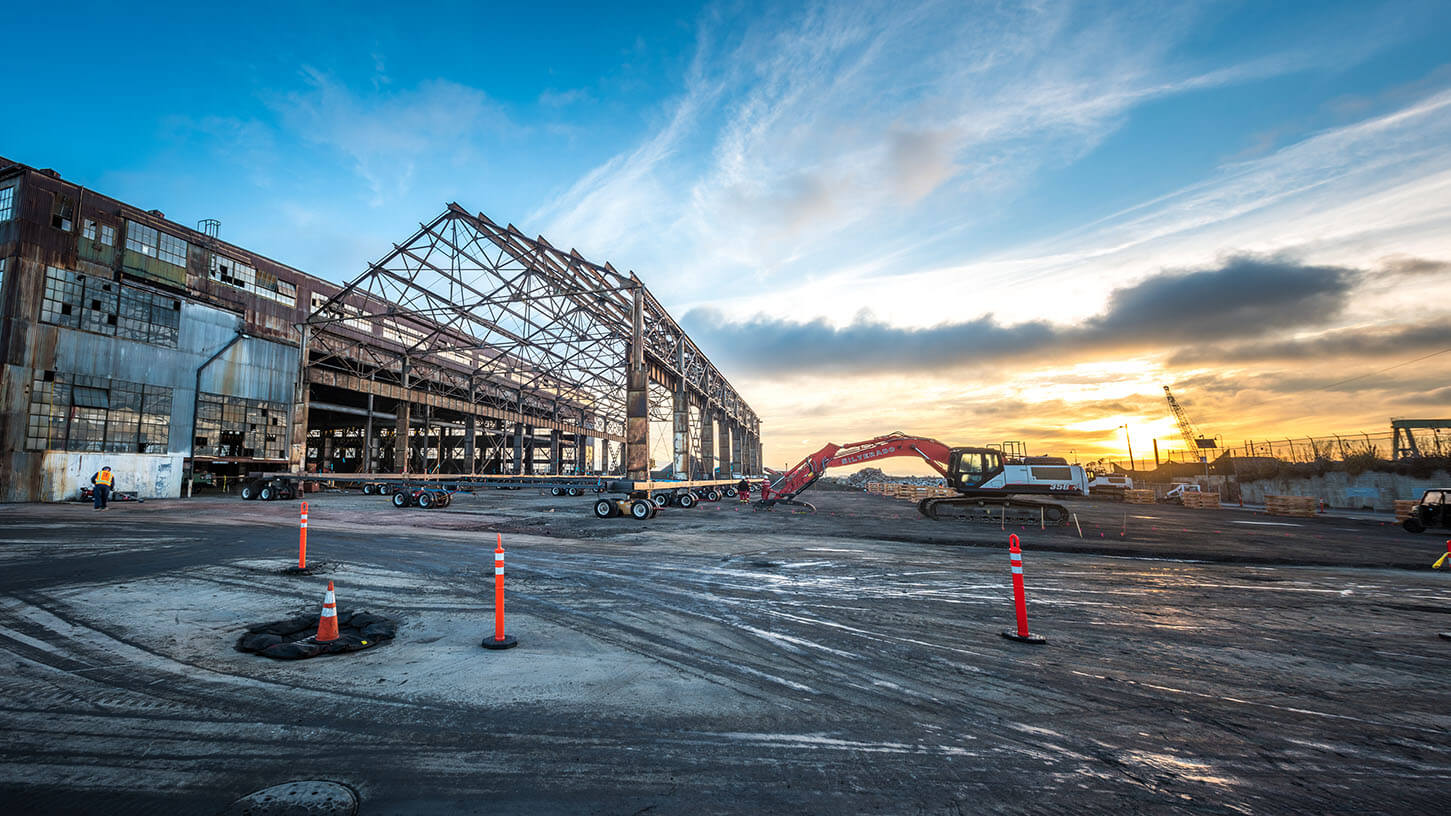 In December of 2018, Mammoet completed a successful transport of a 192.5 ton steel building frame. This move was part of Pier 70 revitalization project in San Francisco. The building frame was moved to a temporary storage location, where it will be housed while the historic pier undergoes renovations. Sixteen Holland Dollies were used under the structure for their ease of alignment and operation.
Read more about this move
Mammoet
Crane Network Article
KHL International Cranes Article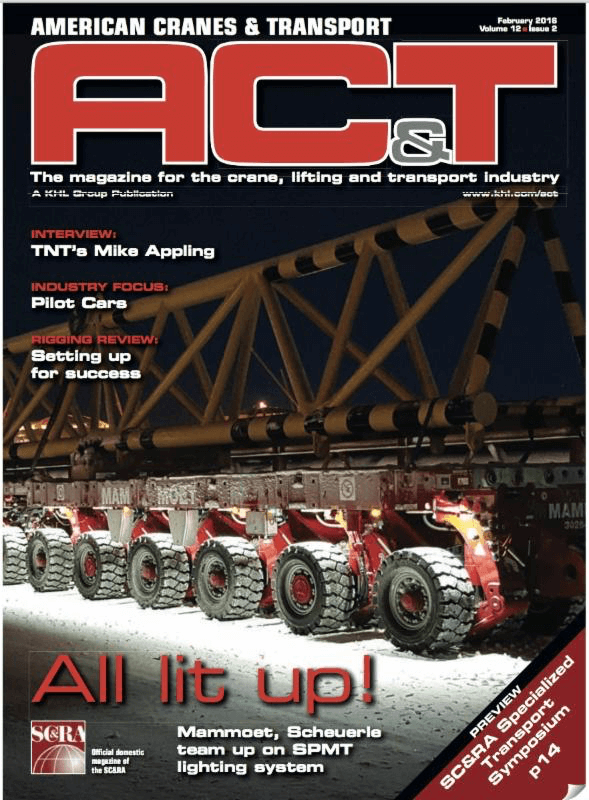 HMR Supplies featured in AC&T Magazine
An HMR Supplies project has been featured in the February 2016 edition of American Crane and Transport magazine. The magazine for the crane, lifting and transport industry. The article highlights the historical Egloff house move that required our company to engineer and manufacture a bridge to complete the structural move.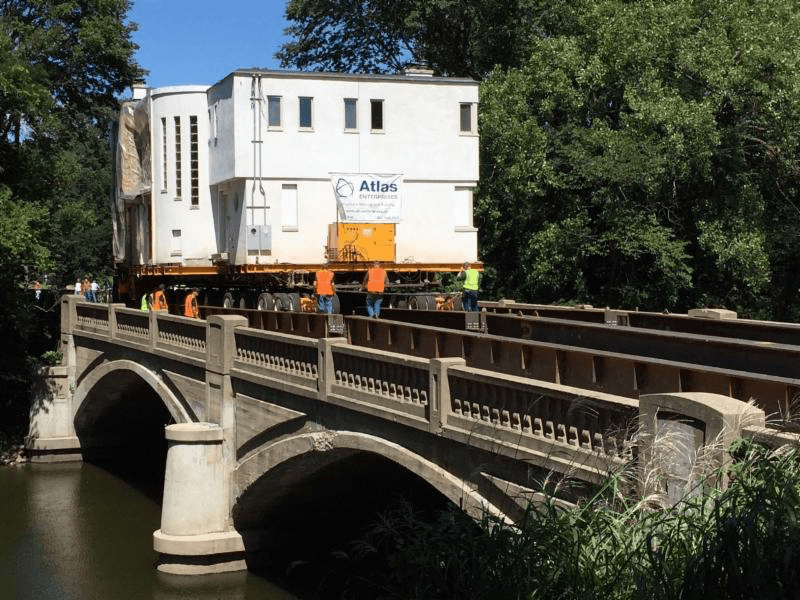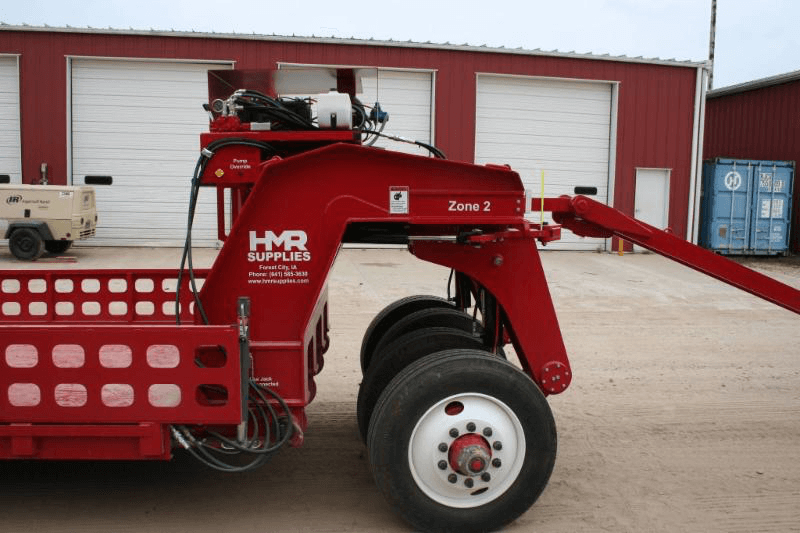 Custom Engineered Cart
HMR Supplies recently completed a custom project designed for a specific application that required moving product within a narrow path with overhead height restrictions. Our engineers designed a cart with a 40,000 llb capacity and a knuckle suspension that could be raised and lowered. See our testing film below. Call us todayto solve your unique moving and hauling challenges.