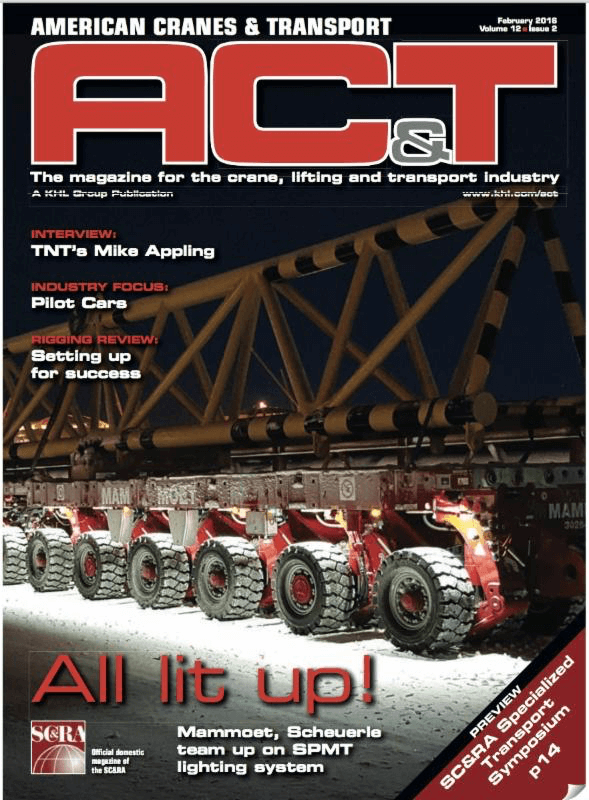 HMR Supplies featured in AC&T Magazine
An HMR Supplies project has been featured in the February 2016 edition of American Crane and Transport magazine. The magazine for the crane, lifting and transport industry. The article highlights the historical Egloff house move that required our company to engineer and manufacture a bridge to complete the structural move.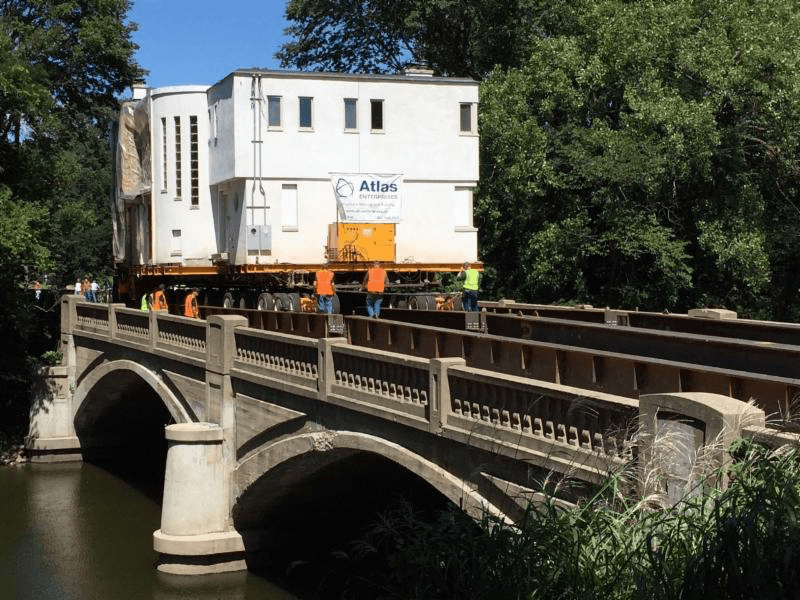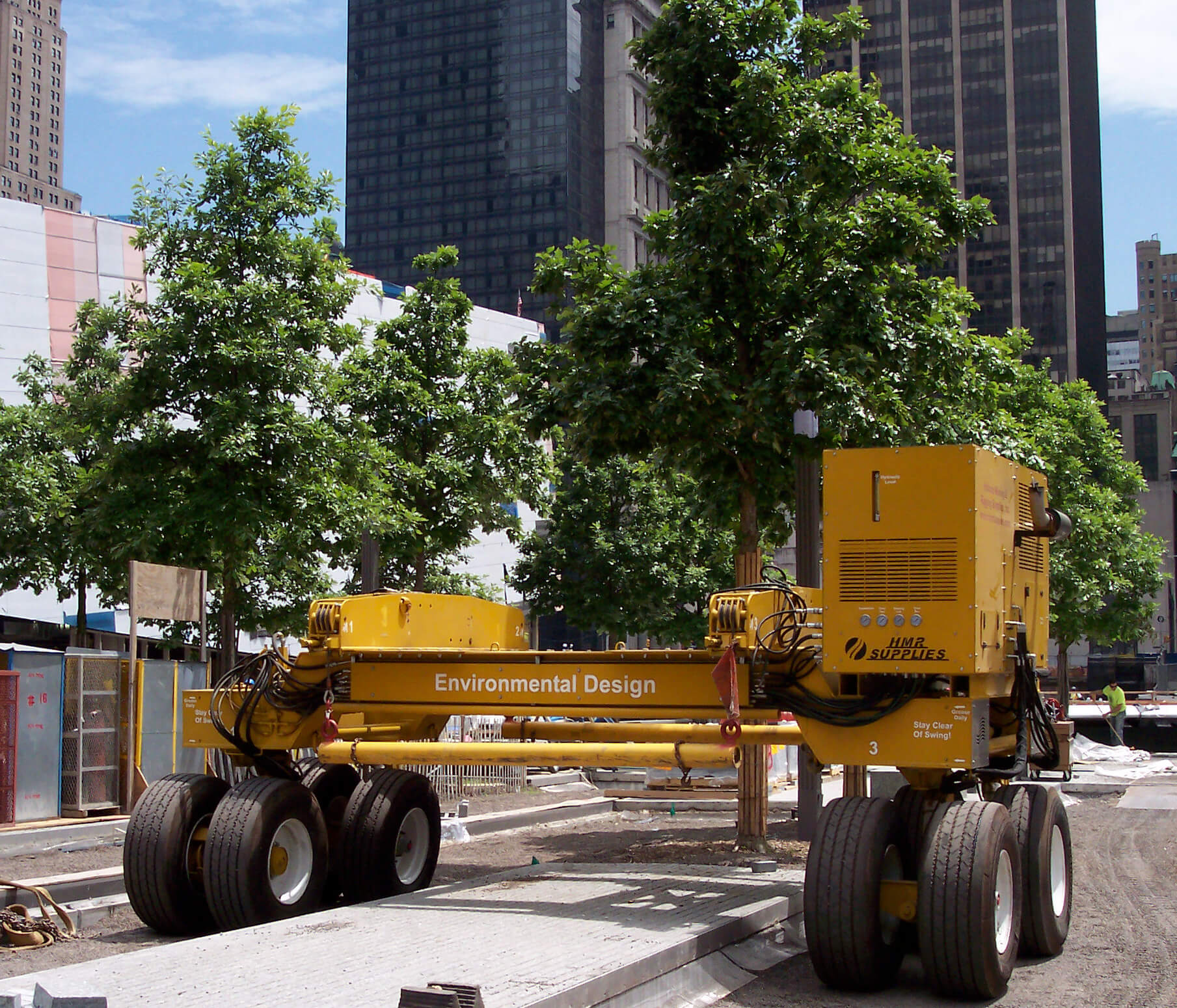 Remote Controlled Load Transport System 
HMR Supplies completes several large projects every year. A few years ago, our team designed a custom remote controlled tree setting system for planting tress at the 911 memorial. In 2014, we received the patent for this piece of equipment.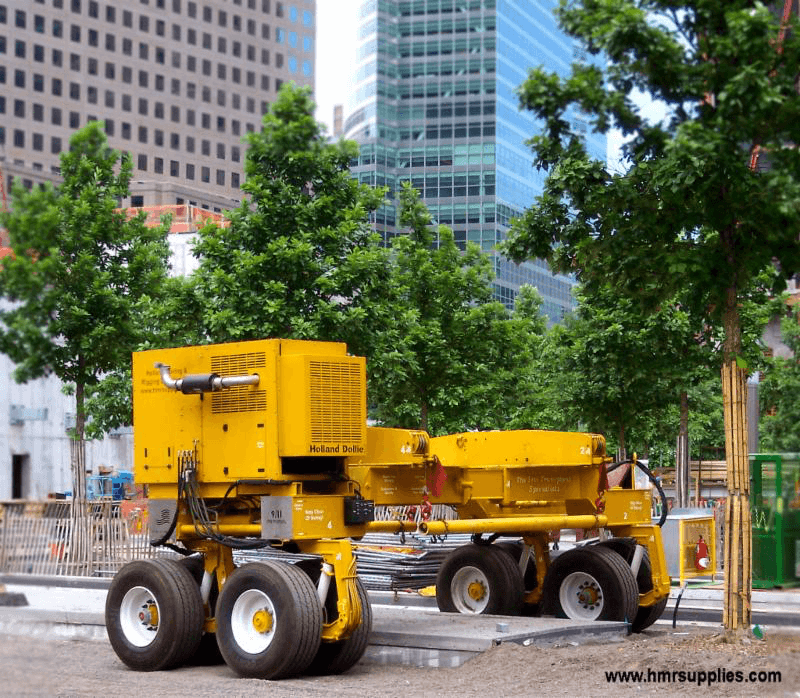 HMR Supplies designed the Straddle Mover (a remote controlled load transport system) to meet the special needs of planting trees on the 9/11 Memorial plaza. It was important for the equipment to be able to carry the tree in the center of all the axles, be capable of traversing sideways and able to negotiate openings on the surface of the plaza. There are also up to 8 stories underneath the plaza for access, equipment and a museum requiring low ground pressure and a wider tire base. 

When you see the Straddle Mover up close, on the 9/11 Memorial webcam or on YouTube, it is an impressive site. The knuckle suspension is able to lift and lower the frame and load up to 20 inches. The block and cable system is capable of lowering the load below ground level, and 135 degrees of steering allows the Straddle Mover negotiate the tight quarters on the plaza. A single operator and a remote control operate the straddle mover. 

Although the Straddle Mover was originally designed for moving trees, it can also be used for a variety of applications.   
Creating solutions for custom projects is what we do best. Call us for a quote on your next project.    641-585-3630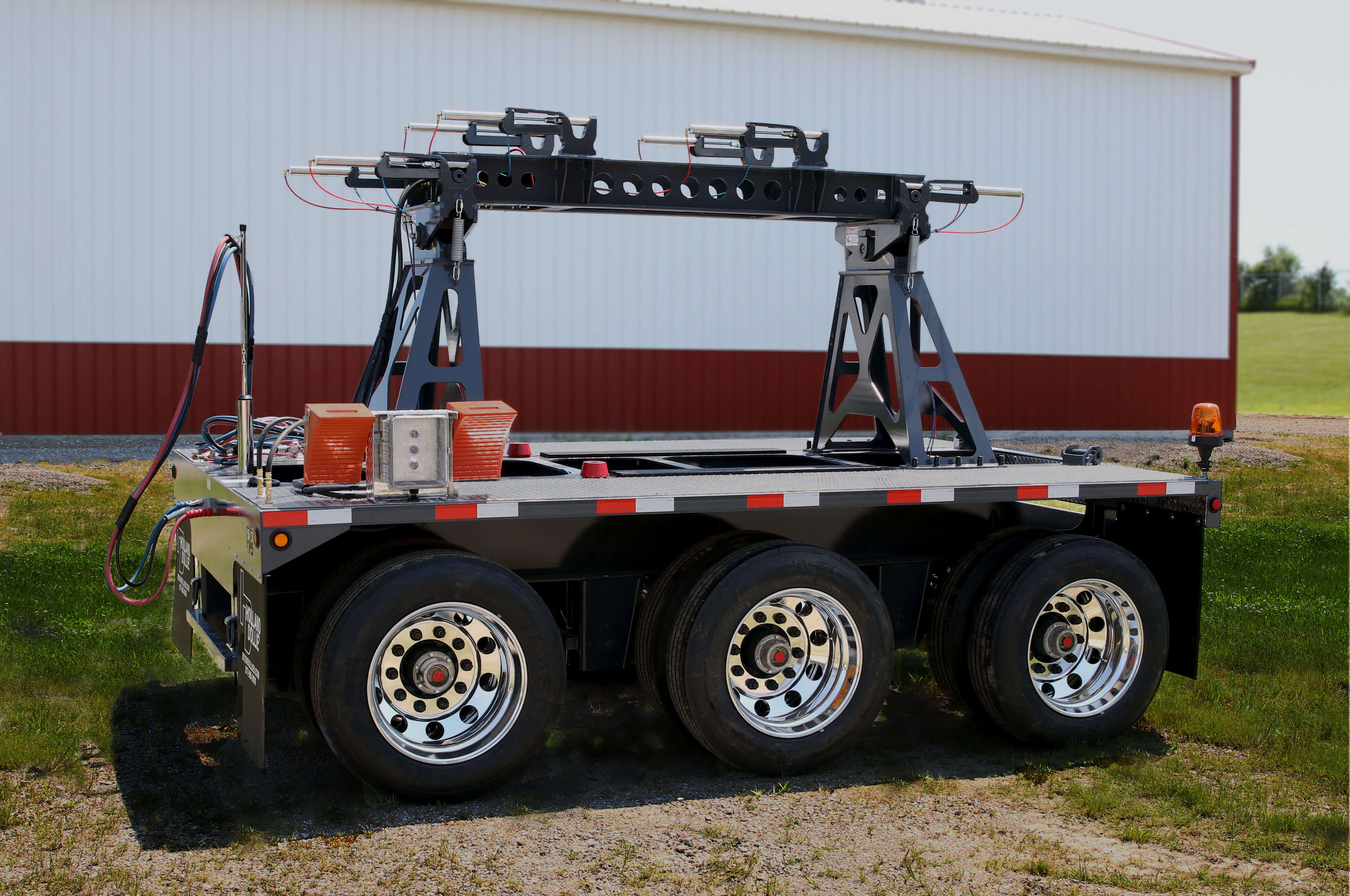 HMR Supplies has made a name for itself by engineering and manufacturing equipment for the heavy haul industry. The first Holland Dollie® was built in 1981. Since that time, HMR Supplies has continued to engineer and develop products that offer standard and custom solutions for heavy transport and on site moving. Currently, HMR manufactures everything from crane tag axles to dual lane transporters.The first boom dolly produced by HMR Supplies was for its sister company, CR Holland Crane Service, in the mid 2000's. Since that time, HMR Supplies has found the boom dolly to be a natural fit for a standard product. HMR manufactures boom dollies in 2, 3, and 4 axle configurations to fit any make or model of crane. We offer full dolly customization through tire selection, paint color, storage options and so much more. Check out our website for boom dolly options and specifications.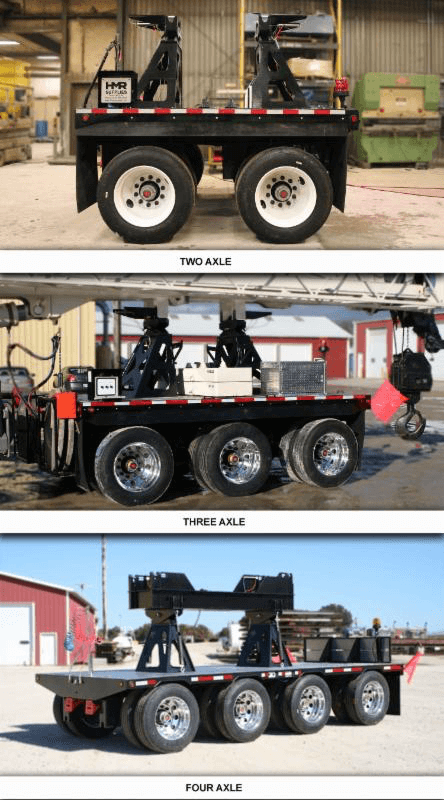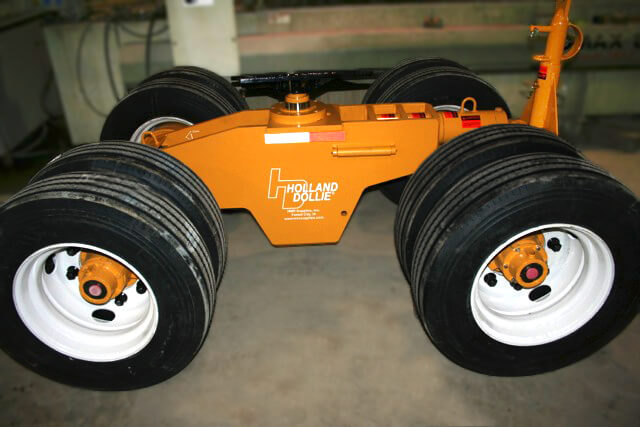 HMR Supplies adds new 45 Ton Holland Dollie® model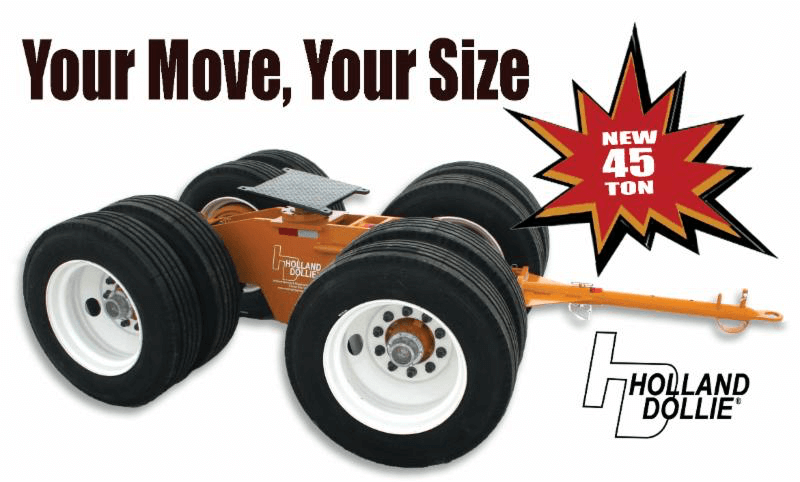 HMR Supplies has been manufacturing the industry-leading Holland Dollie® since 1981. That's more than four decades of experience serving structural movers, heavy haulers, large construction, and large product manufacturers. We offer Holland dollies for rent or sale and will even customize them to meet your project requirements. Holland dollies are manufactured in three standard configurations. Choose from the standard 40 Ton, the new 45 Ton, or the higher 55 Ton capacity to haul even more. The new 45 Ton capacity Holland Dollie® is in demand for its mid-range capacity in the structural moving industry.
Many haulers use the modular capability of the dollies to reduce equipment footprint or add extra axles to meet road axle weight requirements. Each model offers a variety of options such as power steering to make structural moves run smoothly. 

Our ability to design and fabricate in house high-capacity, durable and efficient heavy material transport equipment is only part of what HMR Supplies does for its customers. What really sets us apart is the we combine existing products with employee ingenuity, expertise and full design-and-build capabilities to become our customers' valued partners, helping them understand and overcome challenges. Many of our custom Holland dollies were engineered for specific uses and are now used for a variety of applications.