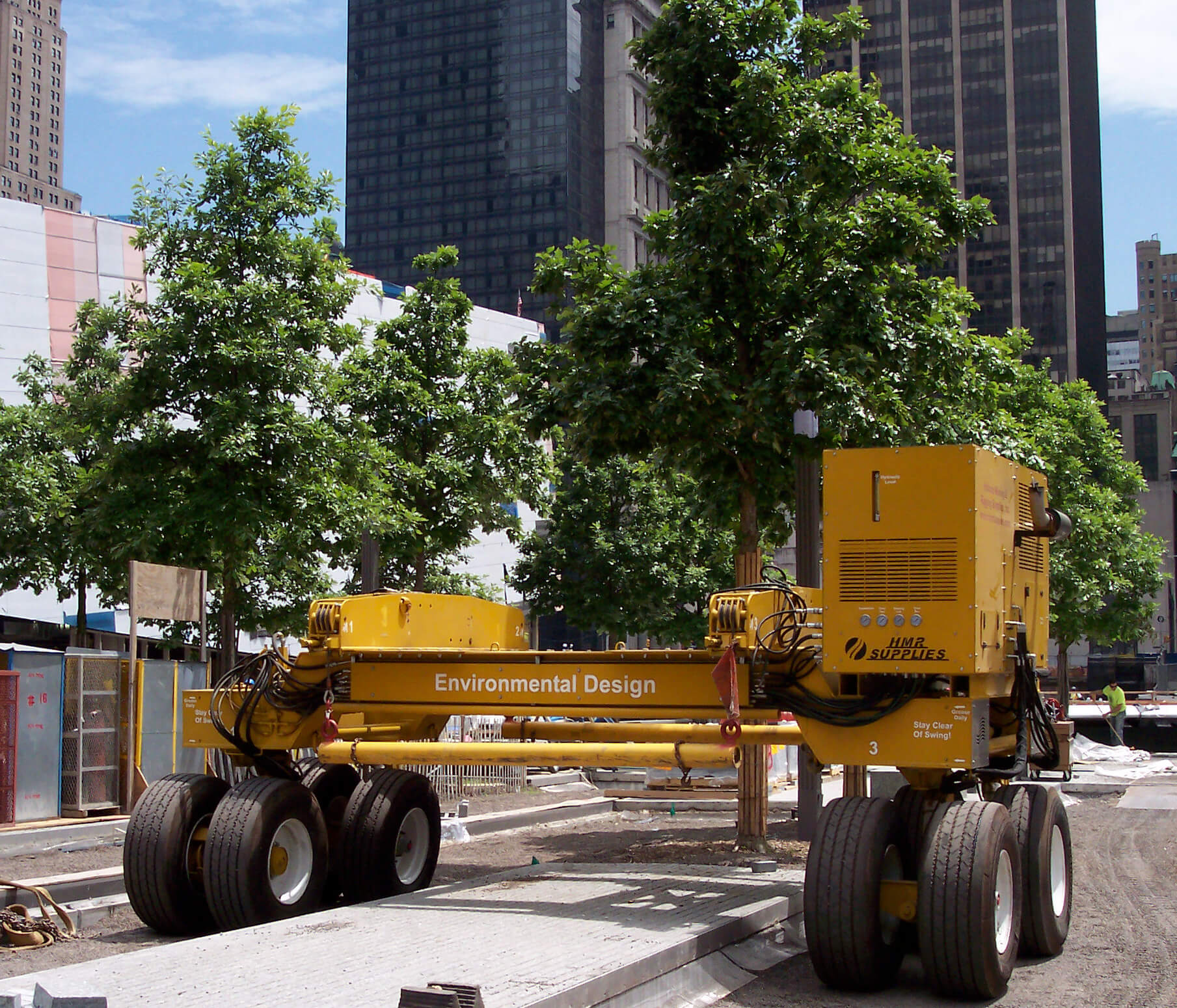 Remote Controlled Load Transport System 
HMR Supplies completes several large projects every year. A few years ago, our team designed a custom remote controlled tree setting system for planting tress at the 911 memorial. In 2014, we received the patent for this piece of equipment.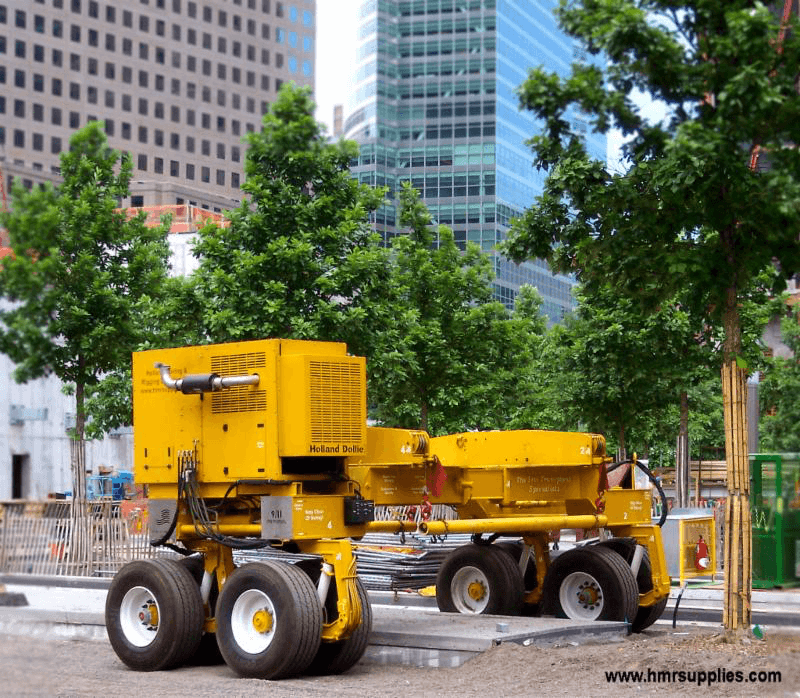 HMR Supplies designed the Straddle Mover (a remote controlled load transport system) to meet the special needs of planting trees on the 9/11 Memorial plaza. It was important for the equipment to be able to carry the tree in the center of all the axles, be capable of traversing sideways and able to negotiate openings on the surface of the plaza. There are also up to 8 stories underneath the plaza for access, equipment and a museum requiring low ground pressure and a wider tire base. 

When you see the Straddle Mover up close, on the 9/11 Memorial webcam or on YouTube, it is an impressive site. The knuckle suspension is able to lift and lower the frame and load up to 20 inches. The block and cable system is capable of lowering the load below ground level, and 135 degrees of steering allows the Straddle Mover negotiate the tight quarters on the plaza. A single operator and a remote control operate the straddle mover. 

Although the Straddle Mover was originally designed for moving trees, it can also be used for a variety of applications.   
Creating solutions for custom projects is what we do best. Call us for a quote on your next project.    641-585-3630